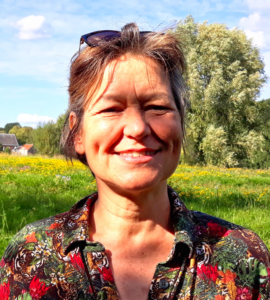 Riët Aarsse, whose practice is rooted in the classic vipassana school, encountered Insight Dialogue in 2012. Being a research psychologist and long-term student of the Abhidhamma expert Sayadaw dr. Nandamala, Riët tries to integrate Buddhist and western psychological understandings. She initiated Amsterdam Insight Meditation where she teaches courses and offers Insight Dialogue. Riët mentors several Insight Dialogue practice groups. She is deeply inspired by the power of Insight Dialogue that allows for peaceful transformations in and between people. Riët lives in Amsterdam, Netherlands.
Events with Riët Aarsse
The Online Introduction to Insight Dialogue is a six-week offering that covers the six Insight Dialogue guidelines using Dhamma teachings as a contemplative frame. The program focuses on the core elements of this relational Dhamma practice.
Cadzand, Netherlands, near Antwerp, Belgium
Insight Dialogue is een formele boeddhistische beoefening van meditatie in interactie. Voortdurend verhouden we ons tot veranderingen die we tegenkomen in onszelf en in de wereld. Hoe kunnen de lessen van de Boeddha ons ondersteunen om op een wijze manier met persoonlijke en relationele veranderingen om te gaan?