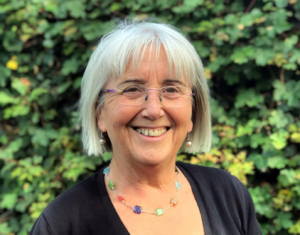 Jane Cutler has been practicing and facilitating Insight Dialogue since 2008. With her life partner Jane Whitehead, she offers a program of Insight Dialogue evening practice, online practice, day-long, and weekend retreats. She also mentors those wanting to develop their engagement in Insight Dialogue. Jane has had a meditation practice since 1972 and been a zen student since 1999. She and her partner have supported a local zen community since 2003. Jane has worked as a psychotherapist since 1991. She sees the current climate emergency as the koan of our time. Supporting resilience in these troubled times through Insight Dialogue and other skillful means is increasingly at the heart of offering practice. Jane lives in Bristol, UK.
Events with Jane Cutler
Every Wednesday practice group with Jane Cutler and guest teachers and facilitators, UK time 7pm – 8.30pm, Central European 8pm - 9:30pm, Americas Eastern 2pm – 3:30pm, Americas Pacific 11 am -12:30pm.