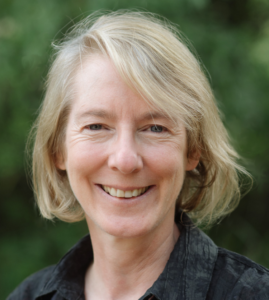 Jill Shepherd leads Insight Dialogue courses and non-residential workshops internationally. She began studying and practicing insight meditation in Thailand in 1999, and recently spent seven years on staff at the Insight Meditation Society (IMS) in Barre, Massachusetts, where she participated in several long retreats and Buddhist study programs, as well as offering weekly meditation classes at a nearby men's prison. Jill is a graduate of the IMS/Spirit Rock teacher training program in the US, under the guidance of Joseph Goldstein and Gil Fronsdal, and has been practicing Insight Dialogue since 2007.
Currently, Jill divides her time mostly between the US, Australia, and New Zealand, teaching vipassana, Insight Dialogue and brahmavihara practices in a variety of different forms, all grounded in the development of wisdom and compassion as the path to freedom. For additional information about Jill's teachings, please visit Jill's website.
Events with Jill Shepherd
This online group meets weekly on the first and third Tuesdays or Wednesday mornings depending on your time zone. New series starts June 2 with the topic.being on the path together.
Connecting through silence, solitude, stillness: cultivating the heart of freedom This nine-day retreat provides a rare opportunity to explore different aspects of the Buddha's teachings on freedom, through both individual meditation and relational practice. Grounded in Noble Silence and nestled in the natural beauty of the Te Moata environment, we will…