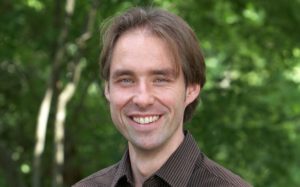 Bart van Melik has been teaching Insight Dialogue and individual silent meditation since 2009, with a specific focus on working with diverse populations. He has studied with Gregory Kramer and the Insight Dialogue Teaching Community since 2007 and is a graduate of the Spirit Rock/Insight Meditation Society's Teacher Training Program. Passionate about supporting people finding new ways to relate to stressful life circumstances, Bart brings meditation practice to juvenile detention centers, homeless shelters, and NYC public schools. Bart lives in New York City where he regularly offers Insight Dialogue at New York Insight. To learn more about Bart's offerings, please visit his website.
Events with Bart van Melik
Cadzand, Netherlands, near Antwerp, Belgium
Insight Dialogue is een formele boeddhistische beoefening van meditatie in interactie. Voortdurend verhouden we ons tot veranderingen die we tegenkomen in onszelf en in de wereld. Hoe kunnen de lessen van de Boeddha ons ondersteunen om op een wijze manier met persoonlijke en relationele veranderingen om te gaan?
These mornings provide an opportunity to apply the teachings of mindfulness and compassion directly to interpersonal relationships and communications as well as within the context of daily life situations and universal themes. The format offers community connection, alongside meditation and facilitated activities that include speaking, listening, and relating.