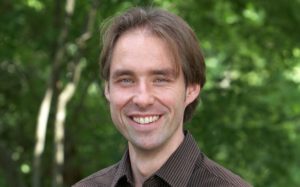 Bart van Melik has been teaching Insight Dialogue and individual silent meditation since 2009, with a specific focus on working with diverse populations. He has studied with Gregory Kramer and the Insight Dialogue Teaching Community since 2007 and is a graduate of the Spirit Rock/Insight Meditation Society's Teacher Training Program. Passionate about supporting people finding new ways to relate to stressful life circumstances, Bart brings meditation practice to juvenile detention centers, homeless shelters, and NYC public schools. Bart lives in New York City where he regularly offers Insight Dialogue at New York Insight. To learn more about Bart's offerings, please visit his website.
Events with Bart van Melik
Omgaan met het onverwachte is misschien wel onze grootste uitdaging in het leven. Dingen in ons leven gaan vaak net niet zoals we willen of we worden geconfronteerd met veranderingen waar we niet op zitten te wachten. Hoe kunnen we deze uitdagingen het hoofd bieden?