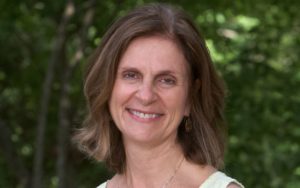 About Florence Meleo-Meyer
Florence Meleo-Meyer teaches Insight Dialogue retreats in the US and abroad and is co-developer of the Interpersonal Mindfulness Program (IMP). She has studied in India and the US with meditation masters, S.Muktananda and S.Chidvilasananda since 1976 and has practiced insight meditation for over 20 years. She met and began studying with Gregory Kramer in 2003. Florence has taught meditation for over 35 years and has taught and trained Mindfulness-Based Stress Reduction teachers and teacher trainers worldwide. As director of global relations and professional education at the Mindfulness Center in the School of Public Health at Brown University, she shares the transformational value and practice of relational meditation and offers a teacher training for the IMP with Phyllis Hicks. Florence holds degrees in education and psychotherapy and is a licensed family therapist.
Events with Florence Meleo-Meyer
Faisant partie d'un vaste réseau d'émergence, nous sommes témoins de notre propre souffrance et de celle des autres. En abordant la souffrance causée par l'injustice et la cruauté, nous nous demandons : "Comment puis-je aider ? Que puis-je offrir ?" En participant à une retraite de méditation relationnelle, en explorant…
Date changed from June 2022. This professional training is designed to prepare MBSR & MBCT instructors to teach Interpersonal Mindfulness as a follow-up to the 8-week MBSR program.