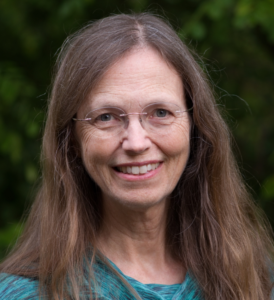 Phyllis Hicks teaches Insight Dialogue retreats internationally and chairs the Insight Dialogue Community Teachers' Council. Phyllis has trained and taught with Gregory Kramer since 2004. She has worked as a psychotherapist for over 30 years, bringing together Eastern and Western understandings of psychology and contemplative practice in a clinical setting. She is a co-developer of the Interpersonal Mindfulness Program, teaches Mindfulness-Based Stress Reduction at Duke Integrative Medicine and is a guiding teacher for Triangle Insight. Phyllis lives in Chapel Hill, NC.
Events with Phyllis K. Hicks
Registration is now open. This professional training is designed to prepare MBSR & MBCT instructors to teach Interpersonal Mindfulness as a follow-up to the 8-week MBSR program.
near Asheville, North Carolina
In this retreat we'll explore how the flow of experience is often taken as a basis for an independent, solid, unchanging self. Coming to know the ways each of our particular body/heart/minds become entangled in the selfing process, we can begin to disentangle. We will contemplate unwinding the tension and…