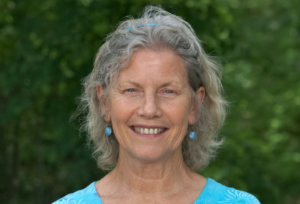 Mary Burns teaches Insight Dialogue internationally and also offers the practice online. She engages actively in the Insight Dialogue Community by participating in the Teachers Council, Guiding Sangha, Awakening White Awareness cohort and by mentoring facilitators and teachers in development. For more than three decades she has been drawn to the intersection of eastern and western healing practices and has had the good fortune to study with many gifted meditation teachers including in-depth study with Gregory Kramer since 2004 and decades of study with Stephen Gilligan, and John Welwood. Mary lives in Chapel Hill, NC, where she also works as a psychotherapist.
Events with Mary Burns
Two Thursday practice sessions are available, from 6:00 am-7:30 am Americas eastern time and 9:00 am - 10:30 am Americas eastern time. These are for experienced Insight Dialogue practitioners.
near Toronto, Ontario Canada
Our vision is to explore the lived experience of Spiritual friendship, to provide the freedom to practice with what is familiar, but also the encouragement to practice with the unfamiliar, to venture close to the edge of the precipice, and to share our discoveries new and old. …]