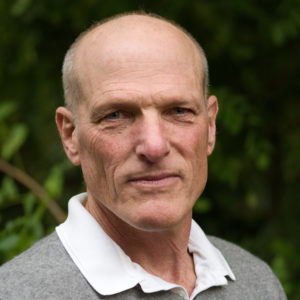 Gregory Kramer is the Founding Teacher of the Insight Dialogue Community and has been teaching insight meditation since 1980. He developed the practice of Insight Dialogue and has been teaching it since 1995, offering retreats in North America, Asia, Europe, and Australia. He has studied with esteemed teachers, including Anagarika Dhammadina, Ven. Balangoda Ananda Maitreya Mahanayaka Thero, Achan Sobin Namto, and Ven. Punnaji Maha Thero. Gregory is the author of A Whole Life Path: A Layperson's Guide to a Dhamma-infused Life (in press); Insight Dialogue: The Interpersonal Path to Freedom (Shambhala); Seeding the Heart: Practicing Lovingkindness with Children; Meditating Together, Speaking from Silence: The Practice of Insight Dialogue; and Dharma Contemplation: Meditating Together with Wisdom Texts. For additional information about Gregory's teachings, please visit his website.
Events with Gregory Kramer
A Path Through COVID, A Path Through Life: Ten Weeks of Crafting a Dhamma-Infused Life One thing has come into sharp relief during this pandemic: every moment of life is a part of our spiritual path. We are confronted with an exceptional onslaught of suffering and insecurities. More than ever…
The spiritual bypass avoids the pain of the world by a retreat into meditation. The psychological bypass avoids the pain of losing the world by denying the possibility of awakening. In this program, we will bring together the liberating power of silent vipassana and Insight Dialogue meditation to touch the…
Vancouver, British Columbia
Save the date. Registration opens Sept 20, 2020.