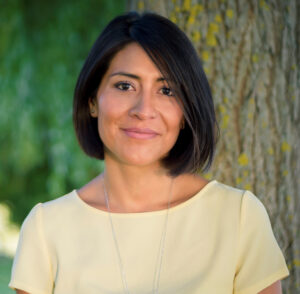 About Adriana Orellana de Rickebusch
Adriana Orellana de Rickebusch discovered meditation through mindfulness and Insight Dialogue programs in Switzerland. She then began attending retreats with different teachers including Anne Michel, Ajahn Sucittoand Bhante Bodhidhamma. She decided to deepen her practice in the Theravada tradition and since 2018 has been a Dharma study group led by Anne Michel.
Adriana has been teaching the Mindfulness Based Stress Reduction (MBSR) program to individuals and corporations since 2018, mindfulness programs to children and young adults since 2020, Vipassana meditation classes since 2021 and the Interpersonal Mindfulness program since 2023. She also offers silent retreats at Maison Mudita, a meditation center in Switzerland. For more information visit: https://www.inside-out-mindfulness.ch and https://www.enfants.inside-out-mindfulness.ch
Events with Adriana Orellana de Rickebusch
Durante este programa online de seis semanas nos reuniremos semanalmente para practicar las seis pautas del diálogo consciente. ¿Qué ocurre cuando haces una pausa consciente y relajas las tensiones? ¿Qué descubres cuando te abres a una conciencia más amplia y sintonizas con el cambio continuo de la vida?