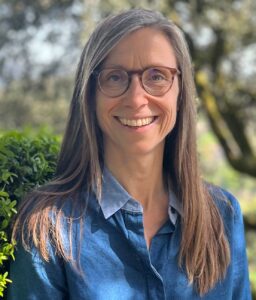 Sandrine Rauter entered the path of meditation through yoga practice in the early 2000s. With a strong commitment to share these transformative practices to many, she became a certified yoga and mindfulness teacher and trainer, offering MBSR programs since 2014 and Interpersonal Mindfulness programs since 2017 both to individuals and organisations. She was introduced to Insight Dialogue in 2014 with Anne Michel and is part of the current Insight Dialogue Teacher Development Cohort.
She is co-facilitating with Alexandre Castanheira a monthly Insight Dialogue online group practice in French. She is also assisting Dharma teachers in silent Insight Meditation and recently Insight Dialogue retreats. She lives in Brussels, Belgium. More information can be found here.
Events with Sandrine Rauter
Notre groupe de pratique de Dialogue Conscient se rencontre environ une fois par mois, généralement de 19h00 à 21h15 (CET). Nous organisons parfois des journées ou des weekends non résidentiels. Ces sessions de pratique de Dialogue Conscient sont proposées par Alexandre Castanheira et Sandrine Rauter, facilitateurs de Dialogue Conscient.