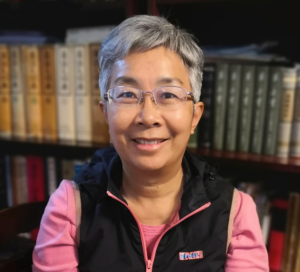 Jessica Mui worked in the Canadian telecom industry for many years, having had an undergraduate background in computer science. In 2002, she left her job to pursue spiritual development. Since then, Jessica visits Myanmar often to intensively practice insight (vipassana) meditation and lovingkindness (metta) meditation. She also goes to Myanmar to study the teachings of the Buddha, with different meditation masters for several months each year. Jessica graduated with an MA degree in Buddhist Studies from the University of Kelaniya, Sri Lanka. In  2006, she helped to found the Hong Kong Insight Meditation Society (www.hkims.org)to share Dhamma and meditation. Currently, Jessica teaches and organises meditation activities within Hong Kong and Greater China, and provides translation for the Burmese meditation masters.
Since 2018, Jessica has been actively engaged with Insight Dialogue practice, integrating it into retreats and sharing the practice within the Greater China region.
Events with Jessica Mui
Drop-in sessions are Thursdays from 7:00-8:30 pm ET. Drop-in sessions are open to anyone with some experience in a contemplative practice and familiarity with Insight Dialogue through reading or practice. You may join once or every week; it's up to you.
This online drop-in group meets bi-weekly on Thursday from 8-9:30 pm Chinese standard time/8-9:30 am Americas eastern time. Practice in Mandarin and Cantonese is facilitated by Jessica Mui.