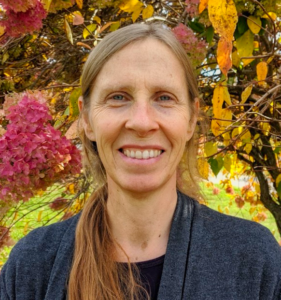 Nicola Redfern has an extensive background in both Zen and Vipassana meditation. She has been trained to teach Insight Dialogue by founding teacher Gregory Kramer. With a strong belief that awakening is not simply a solo endeavor, Nicola is particularly interested in getting meditation off the cushion and fully integrated into life, work, and relationships. She has also taught Nonviolent Communication and co-teaches courses on unlearning racism. Nicola lives in Santa Fe, NM.
Events with Nicola Redfern
October 29 - November 18, 2023
The dire consequences of unmitigated human growth, consumption and expansion are undeniable. In this series of three Insight Dialogue workshops, we will combine the teachings of the Buddha with the nourishment of authentic community connection to explore and address the multi-layered crises we are facing.
December 29, 2023 - January 2, 2024
We will explore the path to freedom and the obstacles that hinder us by contemplating the Verses of the Elder Nuns (Therīgāthā), a collection of poems from the very first Buddhist nuns. Through the practice of Insight Dialogue, we will contemplate deeply the voices of awakening in these poems and…
The insight that can arise from exploring the three characteristics of impermanence, suffering (dukkha), and not-self is a powerful way to free the heart-mind from clinging. It can be challenging for us to engage with this teaching in an embodied way, to bring it out of the conceptual and into…