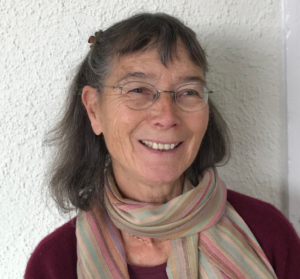 Anne Michel has practiced vipassana meditation since 1973, mainly in Theravada tradition. She deepened her path with many monastic and lay teachers including Ajahn Sumedho, Ajahn Sucitto, Jack Kornfield, and Carole Wilson. Anne has taught meditation in Europe since 2001. Teaching Insight Dialogue has allowed an important deepening of her practice by way extending vipassana practice into interpersonal meditation. In 2006, the Mudita Association was created to support Anne's teaching. In 2016, the association purchased a meditation center, Maison Mudita, in Abländschen, a retired hamlet in the Swiss Alps. Anne lives in Lausanne, Switzerland.
Events with Anne Michel
Thème de la retraite : le jugement et la fin du jugement. Nous donnons une énergie considérable et un profond encouragement à devenir bon à celui que nous regardons avec amour. La méditation permet de conscientiser notre manière de nous lier à nous-même, aux autres et au monde.
Épernon, France (near Paris)
Le Dialogue Conscient est un complément à la méditation Vipassana. C'est le développement de la Pleine Conscience, non seulement face à nous - même, mais  en relation avec autrui. L'autre peut être merveilleux ou difficile, suivant les conditions. Il peut aider à développer notre sagesse intérieure ou être un obstacle. La pratique…
Thème: la libération des penseés perturbatrices C'est le développement de la Pleine Conscience, non seulement face à nous - même, mais  en relation avec autrui. L'autre peut être merveilleux ou difficile, suivant les conditions. Il peut aider à développer notre sagesse intérieure ou être un obstacle. La pratique du Dialogue…