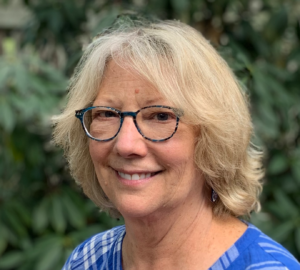 Sue Brown has been practicing Insight Dialogue since 2006. She has been facilitating Insight Dialogue practice locally and online since 2011, including introducing the practice to groups of professional mediator colleagues. Since retiring in 2018, Sue has happily devoted her time to the weekly online group she co-facilitates and to co-designing and offering a racial awareness curriculum grounded in the practice of Insight Dialogue. Sue lives in Raleigh, NC.
Events with Sue Brown
Drop-in sessions are Monday from 11:00 am-12:15 pm ET. Drop-in sessions are open to anyone with some experience in a contemplative practice and familiarity with Insight Dialogue through reading or practice. You may once or every week; it's up to you.