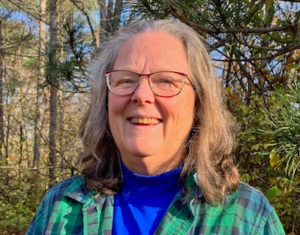 Marsha Lawson has been practicing and facilitating Insight Dialogue since 2009. She completed the 2-year Committed Practitioner's Program with Bodhi College and the 1-year Integrated Study and Practice Program with Barre Center for Buddhist Studies. Influential teachers include Christina Feldman, John Peacock, Mu Soeng, Leigh Brasington, Jan Surrey, and Gregory Kramer. Marsha facilitates an Insight Dialogue group in her hometown of Medford, MA and co-facilitates Insight Dialogue groups with others. She also offers days of mindfulness, Buddhist book groups and leads a sangha.
Events with Marsha Lawson
Sessions are 1st, 3rd and 5th Tuesdays of each month, 7:05-8:15 pm Americas Eastern Time. This is an ongoing Insight Dialogue group that has been meeting since 2019. We welcome beginners and new participants.
This year's Art & Soul of Insight Dialogue, a monthly series of online mini retreats dharma, theme will be Cultivating the Factors of Awakening in Relational Practice. Each session will focus on one of the factors - mindfulness, investigation, energy, joy, tranquility, concentration, and equanimity. We will explore the unique qualities…