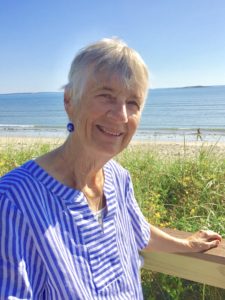 Jaylene Summers, has practiced Insight Dialogue for over a decade, studying with Gregory Kramer and Insight Dialogue teachers since 2009. Other teachers include Bhikkhu Analayo and Mu Soeng. With Janet Surrey, Jaylene co-leads Insight Dialogue daylong retreats. She leads Insight Dialogue oriented groups such as Embracing Aging, Climate Crisis, and Buddhist book groups. An active member of Unitarian Universalism, she offers services on Insight Dialogue. Jaylene leads the RiverRun Insight Dialogue Sangha monthly online. She abides in Arundel, Maine joyfully living this deep heart-to-heart relational Insight Dialogue practice.
Events with Jaylene Summers
The group meets on the first Saturday of each month from 10:30 am-12 pm ET monthly.