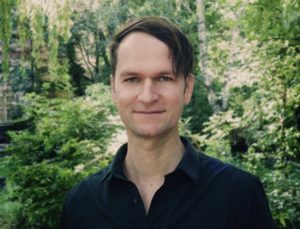 Stefan Hanser began meditating in the Vipassana tradition 2004. Since 2016 he has been practicing in the Karma Kagyü tradition, inspired by Lama Tilmann Lhündrup. Being introduced to Insight Dialogue in 2017 and having participated in facilitator trainings with Gregory Kramer, the practice has become an integral part of his everyday life. He is a member of the Insight Dialogue Teaching Community Coordinating Team and facilitates the practice since 2017 in various formats, including day-longs. In 2020 he received a scholarship for the "Mindfulness Meditation Teacher Certification Program" with Jack Kornfiled & Tara Brach. Furthermore, he is passionate about somatics, bodywork and movement studies with the aspiration to bring mindfulness practice into movement experience. Stefan lives in Berlin, Germany. Website: http://einsichtsdialog.de. Dana to Stefan can be offered via PayPal.  
Events with Stefan Hanser
Unter Verwendung des Rahmens der drei Fundamente des Einsichtsdialogs – meditatives Gewahrsein, die Weisheitslehren des Buddha und zwischenmenschliche Beziehung –, als Navigationskarte, werden die TeilnehmerInnen die Verbindung der drei Fundamente in der Einsichtsdialog-Praxis und ihre Synergien mit den sechs Richtlinien erkunden.
Using the framework of the three bases -- meditative awareness, the wisdom teachings of the Buddha, and human's natural relatedness -- as a navigation map, the participants will explore the interconnection of the three bases in Insight Dialogue practice and their synergies with the six guidelines.
Drop-in sessions are the last Monday of each month at 9:00-10:30 am in the UK. This practice session time may work for practitioners in Oceania and China. Drop-in sessions are open to anyone with Insight Dialogue experience. You may join a drop-in session once or monthly; it's up to you.